Plug-In Electronic Thermostat and 24hr Timer
Quickfind Code: 24782
SKU:
TRT05
Plug-In Electronic Thermostat and 24hr Timer - TRT05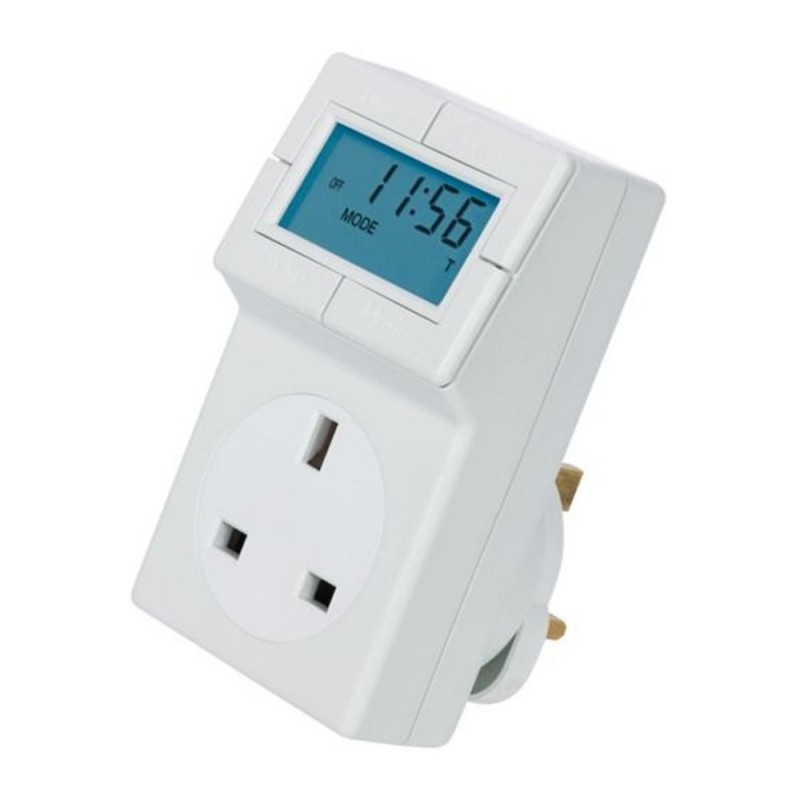 
info Product Information
Plug-in, no wiring.
3 ON/3 OFF easy-set programmable time periods repeated over 24 hours.
Integral temperature sensor with 0° – 35°C temperature range.
1000 hours integral battery power reserve retains programmes and allows out of socket programming.
Large LCD information screen.
Reset button restores to factory set default programmes.
13(2)A load rating, 3kW resistive, 400W filament, 2A inductive.