RICA Electric Element (PTC Technology) Type 9141 - 100W
Quickfind Code: 29337
SKU:
VKRICAPTC100
RICA Electric PTC Element Type 9141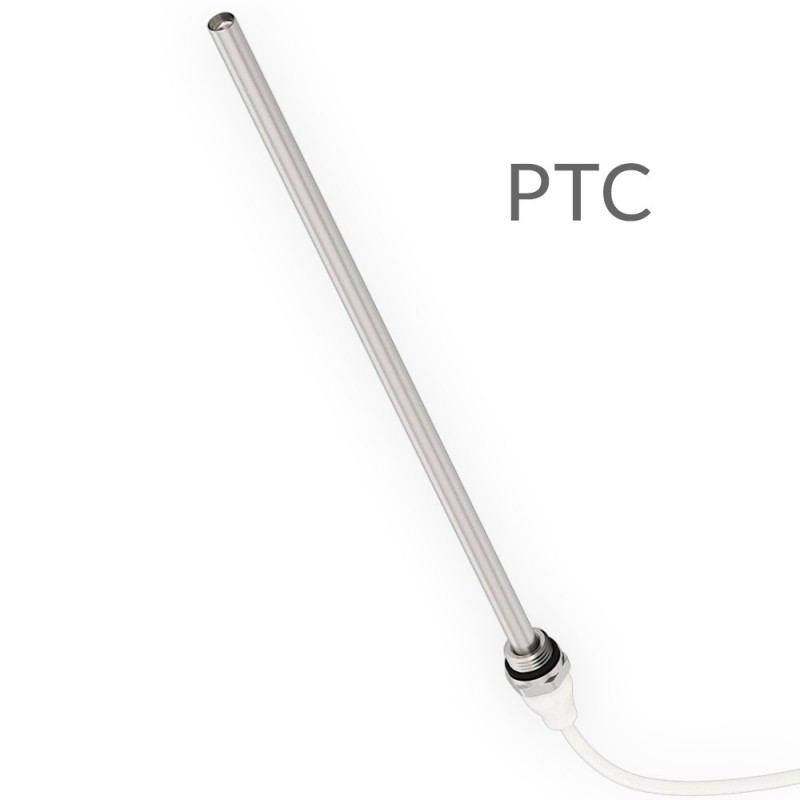 
info Product Information
Why Buy an Fixed Temperature Electric Heating Element?
"Our PTC electric heating elements are intrinsically safe with self limiting capabilities and are the most efficient standard heating element. They have a maximum operating temperature of 70 degrees. They can never overheat and cut out should the rail or radiator run dry and can be used in both vertical and horizontal applications. The element will run up to its maximum temperature. Once this is achieved it will reduce the wattage consumption to maintain the rail temperature."
What I need to know?
The electric heating element must always be installed into a radiator of towel rail which has been pre-filled with heating solution. If the element is exposed to air and turned on it will burn out. This misuse is not covered under the manufacturer guarantee.
We recommend all installation is carried out by a qualified electrician.
Positive Thermal Coefficient (PTC) technology applied in heating provides a heating power that is a function of temperature, thus giving maximum power at lower temperature and reducing power output as temperature nears required level.
Intrinsic safety: PTC heaters steadily drop power output when thermally insulated. When in dry air, for example, absorbed power drops to insignificant levels, thus avoiding the typical effect of traditional heaters, which tend to burn out.
No thermostats nor fuses needed, therefore no consequent risks. The required temperature cannot be exceeded by PTC elements.
Any working position, the absence of thermostats permits either horizontal or vertical orientation of the heater during operation.
No risks in case of partial filling of radiators: parts above level simply drop heating power, whereas with traditional heaters with thermostats situated on top this can be fatal.
Smaller diameter (also for Class II heaters) than in traditional heaters provides a wider installation capability.
Low voltage sensibility: when voltage varies within applicable voltage range, effects on power output are limited.
Very fast warm-up phase, followed by constant temperature thereafter.
The electric element is supplied with a 1 Year manufacturer guarantee.
This element is not compatible with any of our controller range due to the nature of the PTC Technology.
| | |
| --- | --- |
| Finish | White |
| Guarantee | 1 Year |
| Socket Width | ½" BSP |
| IP Rating | IP55 |
add_box Related Products